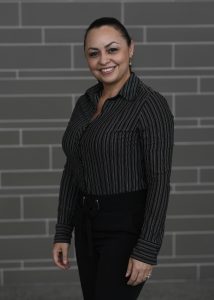 Esperanza Dominguez Ramos, MPH, BSN, CMA
Outreach Manager
"I was born in the United States but raised in Colombia. I have a Colombian mother and a Cuban father, so Latin blood runs through my veins. I am a nurse and most of my career I have done work with the community and for that reason I later finished my master's degree in collective health, specializing in health education. In my beloved Colombia I walked mountains, crossed rivers, transported myself by boat, horse, bicycle, motorcycle, cars, buses and more, to reach people who needed health care and vaccination and I am willing to do the same for this community. I feel very proud now to have the opportunity to work with Vecinos and continue dedicating myself to this beautiful work.
I have a beautiful family that has taught me the value of helping those in need and that same value I will continue to teach my two beautiful children."
FUN FACT: Esperanza loves folk dances and she belonged to a dance group for 13 years!