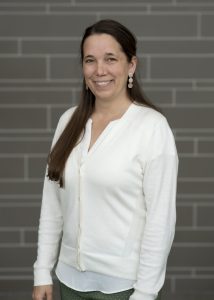 Megan Padilla, RN, CPN
Clinical Director
Megan is an Asheville native with a great passion for serving others. A traveler at heart, Megan has lived on a farm in Massachusetts and became a Peace Corps volunteer moving to Sucre, Bolivia for almost 7 years! During her time in Bolivia, she learned some "Quechua" – the local native language of the village she resided in. It was during her trip to Bolivia that she met and married her husband of 13 years and counting, and later had two children together Megan also enjoys hiking, camping, and dancing.
Megan loves working for Vecinos because she understands what it's like to seek medical care in a foreign country and language. She enjoys the work Vecinos does because it ensures language and cultural barriers are addressed to provide our patients with the best quality care possible.
FUN FACT: Megan is a tiny home enthusiast!