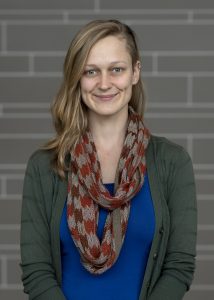 Emily Hamilton, RN, BSN
Quality Manager
Emily, a North Carolina native from Chapel Hill, has been a nurse for 2 years. She studied Spanish and Psychology in college and later nursing. She has worked with migrant farmworkers in outreach and health education positions in Watauga, Avery, and Henderson Counties since 2016.
Emily is excited and proud to serve the workers that contribute so much to the state and country. She enjoys working at Vecinos because of its dedication to migrant workers as it brings as many services out to the fields as they offer in the clinic, making healthcare more accessible to the people who put food on our tables. She also loves her coworkers!
FUN FACT: Emily became a first-time mother in December 2020 to a little girl!